The Lucid Dreaming Formula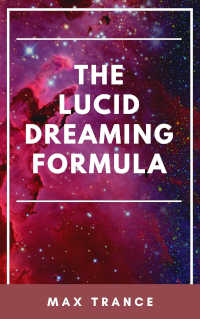 How to Wake Up Inside Your Dreams and Remember Them
As human beings, we typically live for about 80 years and most of us spend between 6 and 10 hours sleeping every night. That's more than 20 years lost! But what if it doesn't have to be that way? What if there was a way that we could retake the time that we lose sleeping every night?
Inside this book, you'll find my lightning introduction to Lucid Dreaming. While there are many things you can do that will help you on the path to regular lucid dreams, only two things are absolutely required.
I've designed this book to be the shortest possible introduction to lucid dreaming, so download your copy now!